Contrary to what you may think, VPN (Virtual Private Network) is a simple software that provides security and privacy for all internet users, not only the experts or people that work with sensible information.
What most people don't know is that Windows 10 does have a built-in VPN client, although it comes with some limitations that needs to be addressed before you get them up and running, but don't worry, setting a VPN is no rocket science. 
You can protect both your Windows computer and your phone with the best VNP services.
Setting up the VPN is easier than you think
The built-in service on Windows 10 is a simple tool that connects the user to a third-party VPN network and the good thing about it, is that almost all VPN services, free or paid, are intuitive and easy to connect. So, after choosing which VPN service works best for you, there are only three steps that needs to be followed that will take no longer than a few minutes:
Configuring the router
The router configuration step only requires you to log into the router's setup. This way, the router will forward the right traffic to the correct computer. To make your life even easier, the built-in Windows 10 VPN has the port 1723 as default, so you must forward this port to your computer.
OUR VPN CHOICE
Be sure to get great value for your money!
Creating the VPN profile
To create the profile, you need to have in hand the computer's public IP address or the dynamic DNS address and add those information on their corresponding field. Then, on the VPN provider box, select Windows built-in — that should be the only option there — enter the username and password provided by the VPN service, and the profile will be created.
Connecting to the VPN service
After following the steps above, the option to connect to the recently created VPN profile should appear on the Network icon, on top of your available Wi-Fi connections. Click on the Connect button, add the username and password used to create the profile on the previous step and the VPN will be ready to be used.
If the connection does not work, go through all the mentioned steps again to make sure that you did not miss a box or filled any incorrect information by mistake. Now, if everything works out fine, the VPN will encrypt your data and mask your computer's IP address, giving you access to any website with no geoblock, since your location will stay private. This way, you will guarantee that all your data and localization are yours only and are not being shared with anyone else.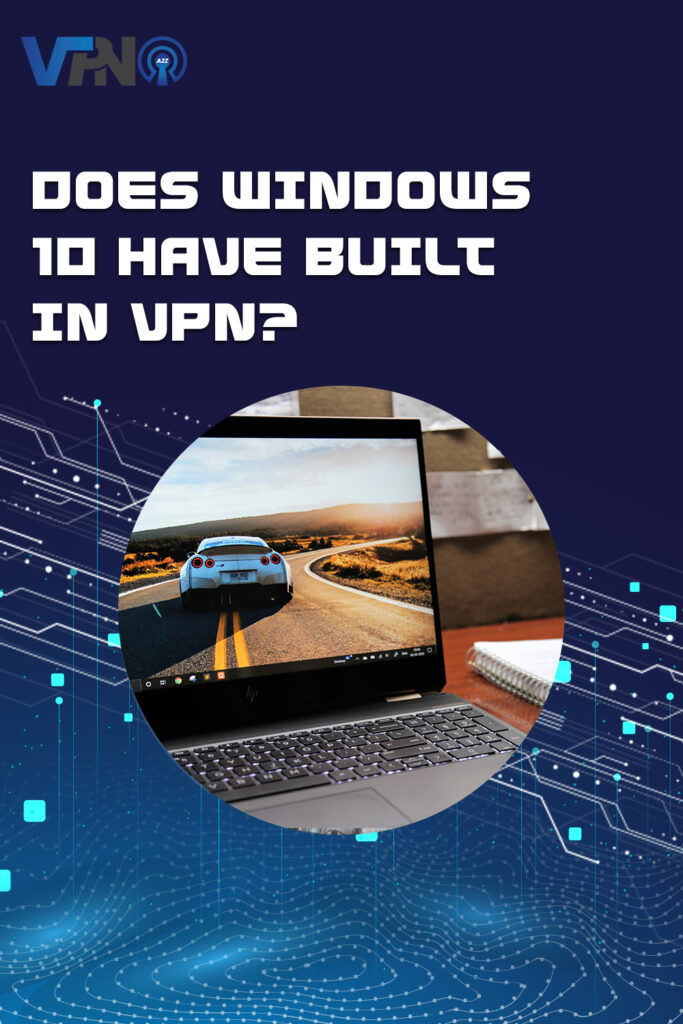 User comments about Windows 10 and VPN services
Many people are looking for ways to get rid of the extra files on their PC, like my I have Windows 10 and I use an ExpressVPN to secure my internet connection and not use one of the many free VPNs that are out there. I am happy to say that my problems with my computer are all over now, and it was a real chore to get my computer working the way I wanted it to.
Now I just need to install the latest ExpressVPN program onto my system and it will start working like it should again, like my Windows XP PC. Now if you're having the same problem, then please be aware that there is no easy way to remove these files from your PC…
A free VPN is not the best solution
If you've tried using a free VPN, then you will know that they have files in the registry that causes a lot of problems, mainly because when you close your system they will keep putting more files in the system and slowing it down further. This problem is compounded by the fact that you can not use another program when your PC freezes up.
In order to get rid of this problem, you need to use a tool called "regedit" to delete the ExpressVPN files that are in your PC's registry. To do this, you should first click Start, then run "Regedit". You can open this by pressing the Ctrl + Alt + Del key combination on your keyboard. Once you have done this, you should be able to see the following window:
Click on the "Delete" option on the left hand side and then scroll down until you see the option "Remove / Add / Remove Programs" on the right hand side. If you find any files that you want to delete, click on the "Add / Remove" button.
When this is complete, you need to make sure that your computer has completely rebooted. This will ensure that the ExpressVPN program will stop running and will stop causing problems. Once your PC is back up and running, you can then go ahead and install the latest ExpressVPN software onto your PC.