To keep your online browsing experience private it is important that you use a browser with a built-in VPN. They are able to encrypt your traffic which keeps your real IP address hidden. Surprisingly the more popular internet browsers don't provide their users any privacy, even when incognito mode.
The best browsers with a built-in VPN
Trustworthy VPN's have three things in common: privacy, functionality, and ease of use. If you are using your internet browser for any online business or banking then you can understand just how important it is to keep your browsing private.
Connecting to VPN shouldn't be complicated. These are some of the most trusted browsers that have a VPN already built-in. Instead of opening up Chrome (or one of those other popular browsers with no real privacy) try out one of these browsers:
Epic Browser
Epic Browser is actually sort of related to Google Chrome, so you could think of it as their less risky cousin. They are built on the open source project Chromium.
They offer a very secure service that puts the user's privacy first. Since they are considered a no-log service they only collect minimal data that is already approved. Unlike other free servers, this one doesn't sell their user's data because they require no registration.
There are hundreds of servers available and they are available to anyone to use. With browser level kill switch and perfect forward security, users can feel comfortable browsing the web privately with Epic Browser.
Tenta Browser
Tenta is a browser with a built-in VPN that is specifically for Android users. They offer an exceptional free service, but if you wanted the full-protection experience you can upgrade to full device coverage for a very affordable price.
They use a zero-knowledge approach when it comes to their user's data. They do this by blocking access to all of the user's data.
Aloha Browser
Aloha Browser is a full-featured browser with a built-in VPN that offers mobile users complete privacy with their searches. They offer their users a lot of customization with a ton of functions that make it one of the best VPN browsers.
This true VPN is password encrypted and has premium server selection.
OUR VPN CHOICE
Be sure to get great value for your money!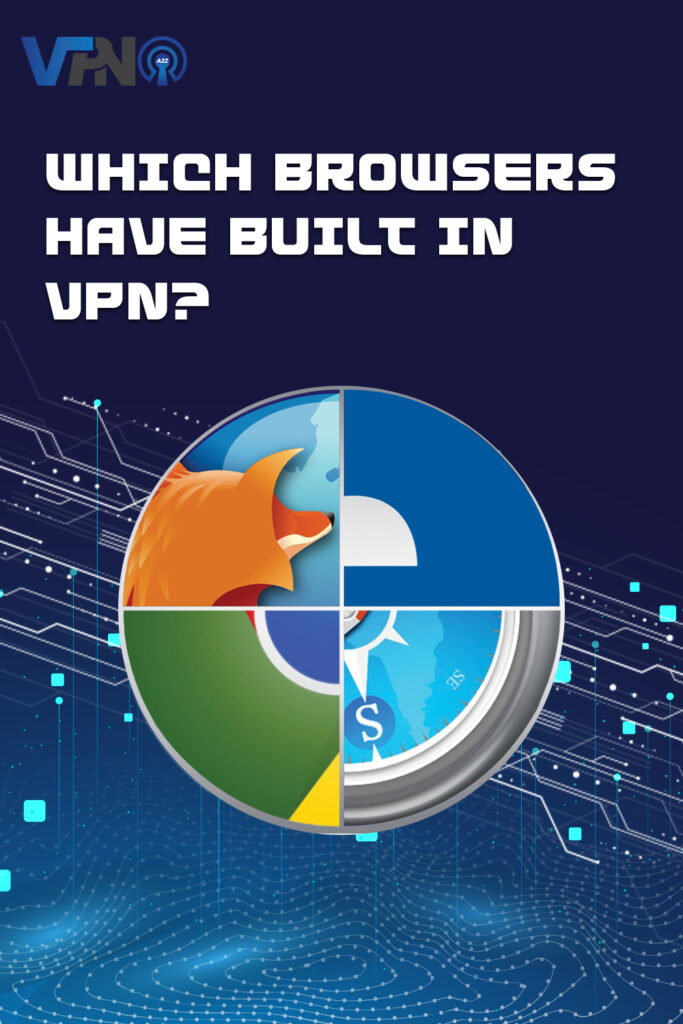 User comments about browsers, VPN and searching online
It is very easy to know what browsers have built in VPN functionality. When you surf the web there will be a little box that pops up when you try to access your favorite site.
This little box will let you know if you are using the proper security settings or not, so make sure you know what you are looking at. Many of the popular browsers come with built-in VPN support as well.
You can find out what browsers have built in VPN functionality by typing the name of your favorite browser into Google. Enter in the name in between quotation marks and make sure the browser is listed first.
You will then find out which browsers have built-in VPN capabilities and how it works. The most common browser that comes with built-in VPN functionality is Firefox, but you may find other browsers that offer this security feature.
I use bougth VPN with my Google Chrome browser
If you do not like the browser that you have installed on your computer, you should always uninstall it before you try and use another browser. This is because you do not want to use a browser that you do not trust or one that does not have built-in VPN features.
You can find out which browsers have built-in VPN features by using Google and typing in a search engine such as Google to find out which browsers have built-in VPN. If you still do not find a browser with this functionality, do not despair, there are still many more that offer it. Just keep in mind that the better your browser is and how secure it is, the more you can trust it to be when you surf the web.