A virtual private network, or VPN for short, is a program that is created to give you the privacy and anonymity that you always wanted online by connecting you to a private network. VPNs hide your IP address and make it hard or impossible for trackers to see your data.
It provides safety and privacy when surfing the Web. If you value your data and privacy, you should get a good VPN to protect yourself as well as other family members.
Also, you need to know that free VPNs are usually not very good. You can expect to pay around $10/month for a good VPN that does its job.
It is not a high price to pay considering how much a VPN can save by protecting your credit card information as well as your other valuable data. Essentially all paid VPNs will offer you support for multiple devices.
The Best VPN for Multiple Devices
We have found the best VPN when you have multiple devices you want to use it on to be CyberGhost VPN. CyberGhost offers several plans when you can have up to 7 different devices online at the same time. The price for multiple devices is at a low monthly cost.
Why You Need A VPN for Multiple Devices
If you are paying for a VPN, you should expect to see support for at least four or five devices connected at the same time. This means that one subscription is enough for your entire household or at least for the most commonly used devices.
You want to get a VPN that has support for a wide range of platforms, such as your smart TV, Windows computer, Mac, Android phone, iPhone, tablet, Xbox, Playstation, Switch, and other smart devices.
You also want to get a VPN that has a no-log policy because it is the most important feature that your VPN should have. You don't want your logs to get into the wrong hands.
In addition to proper privacy and security, a VPN's most important feature is that it can cover you on as many devices as you need. Do not buy a VPN that has support for only five devices if you need to cover seven or eight. So, without further ado, let's take a look at the best VPNs for multiple devices that you can get today.
The 7 Best VPNs for Multiple Devices
1# CyberGhost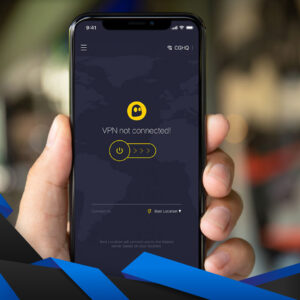 7 multiple devices
Cost: from $2.19/month
7,100 servers worldwide
Pros: Split tunneling, fixed leaks quickly
Cons: bad ad blocker, their parent company is based in the UK
The CyberGhost VPN offers excellent speed and safety thanks to their huge server count. It is another very affordable VPN on this list that will protect your data and allow you unlimited access to the World Wide Web.

For most people CyberGhost VPN is a great choice.
CyberGhost offers a split tunneling feature that will additionally secure your data if you choose to turn it on. They have no detected leaks in newer tests and also have a kill switch. The only concern with CyberGhost VPN is that their parent company is based in the UK.
The problem with CyberGhost arises from their previous leaks that showed to your ISP that you use a VPN. This got some users where VPNs are illegal into trouble. It seems that the company fixed those issues for now, though.
Pricing for CyberGhost starts at $2.75/month for the 3 years plan, but they also have 2-year, 1-year, and 1-month plans as well with a generous 45-day money-back guarantee.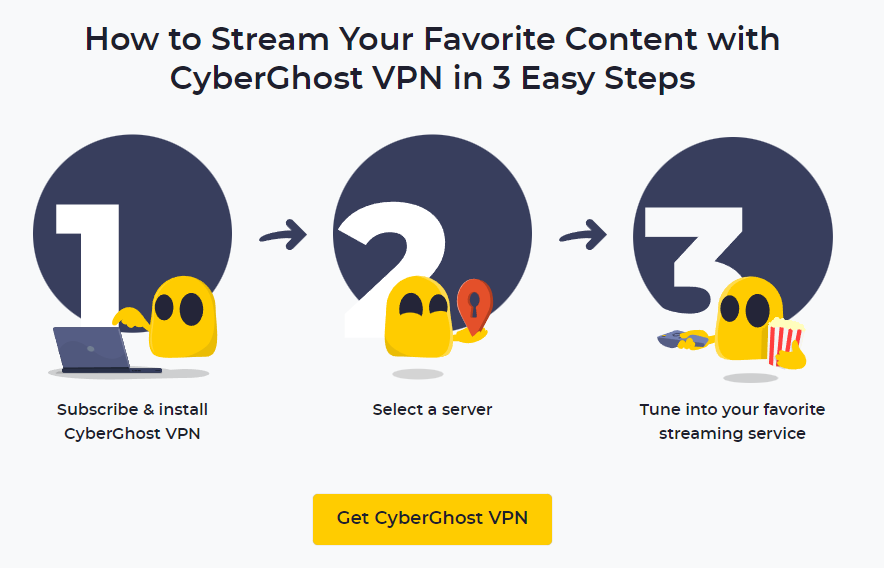 We recommend CyberGhost if you want better streaming (Netflix, Hulu, Amazon Prime, HBO Max, EPSN, Disney+, Eurosport and many others)
2# NordVPN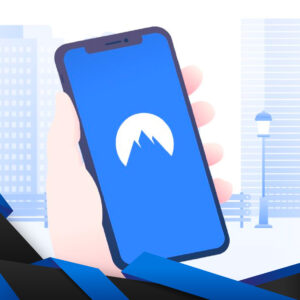 6 multiple devices
Cost: from $3.54/month
5,100 servers worldwide
Pros: NordLynx protocol is fast and secure, good clients on PC and mobile, very affordable
Cons: The user interface is not very intuitive
NordVPN is one of the most popular VPNs out there today. It has great unblocking services that allow you to access sites worldwide. It can be easily implemented into other apps like Netflix and iPlayer, allowing for easy switching on and off.
NordVPN is already a well-established VPN that is one of the easiest recommendations for anyone without giving it too much thought. You can always expect a loss in speed when using a VPN, but NordVPN's servers are holding up great so far.
They also offer the AES-256 encryption technology that will secure all of your data. It also has some other features, such as an internet kill switch, DNS leak protection, and browser extensions. In addition to all that, you can pay for the VPN using cryptocurrencies and PayPal, allowing for even more security and privacy.
NordVPN does regular audits with third parties. In case you don't know what an audit is, it is a thorough inspection of the security and privacy that the company offers.
Audits are great not only for showing their customers that they care and that they truly are secure but also to give the developers an insight. PricewaterhouseCooper's audit of NordVPN's background showed that they do not keep logs.
NordVPN offers several plans. Their 1-month plan is a pretty average price of $11.95/month, but their 2-year plan is super affordable for what it offers. You can get it for only $85.00, which means only $3.54/month for the first two years.
All in all, if you factor in the price and the company's reputation, you can easily see why NordVPN is one of the best that you can get today.
3# Surfshark
Unlimited devices
Cost: from $2.49/month
1,700 servers worldwide
Pros: Intuitive UI, easy to use, unlimited device support, secure, cheap
Cons: No free trial
Here is a VPN for very large households: Surfshark allows you to connect from as many devices as you wish. This VPN will allow you to connect your phone, smart TV, video game console, computer, tablet, and Amazon Fire TV Stick all at the same time without compromising on privacy.
The company is located in the British Virgin Islands, which is a good place to open a VPN business.
The VPN features a safety kill switch that will disable your connection in case it loses the connection to the VPN, AES 256 encryption, a no-log policy, up to 15 different Netflix libraries, and a CleanWeb feature that will protect you from trackers, malware, and phishing as well as block annoying pop-up ads.
Surfshark is an amazing VPN for someone who is not technically inclined thanks to its minimalist user interface. If you or a loved one get easily confused by the millions of different options and terminology used in VPNs, Surfshark is an excellent choice. And with the unlimited device support, you might as well use it to the maximum.
Surfshark has a great reputation for security so far. It has a protocol called WireGuard that will make sure your browsing will stay private.
Surfshark VPN starts at a very affordable price of $2.49/month for their 2-year plan, but there are also 1-month and 6-month plans if you do not want to invest too much. We just wish they had a free trial version so that you could see if the VPN holds up to its reputation.
4# FastestVPN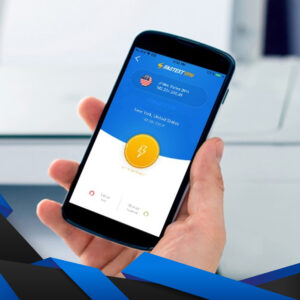 10 multiple devices
Cost: from $0.83/month
Servers in 52+ locations, 40+ countries
Pros: Ultra cheap, works for Netflix, Blocks ads and malware, up to 10 devices
Cons: Does not work on iPlayer and Amazon, not configurable, Buggy, murky privacy policy
FastestVPN is based in the Cayman Islands, which is again a VPN-friendly place, just like the British Virgin Islands. The VPN boasts features like a safety kill switch that will protect you if your connection drops, malware protection, ad blocking, no-log policy, and has apps for Kodi, Android, Roku, Mac, iOS, as well as browser extensions.
That is quite a long list going on which makes this VPN appear as an amazing deal for its dirt-cheap price.
But is FastestVPN the fastest VPN out there? Do not believe its name because it is not faster than other VPNs. It has a quite average performance.
The VPN has also had some server issues in the past, but they seem to be resolved now. The problem with this VPN is that it has not had any security audits that could verify its claims of keeping no logs and other privacy features.
While FastestVPN did work in most cases, it does not support BBC iPlayer, Amazon Prime Video, and Disney Plus to some extent even though they claim that FastestVPN works with all of them. At least it works with Netflix.
What FastestVPN has going for it is its super affordable price of only $0.83/month for its 5-year plan. They also offer a 1-month, 1-year, and 3-year plan that are quite cheap as well and they all come with a 15-day money-back guarantee.
All in all, FastestVPN is not the fastest nor the most secure VPN that you can get and it does not even work with the streaming services that it claims it does, so, all in all, it is not that good.
5# ExpressVPN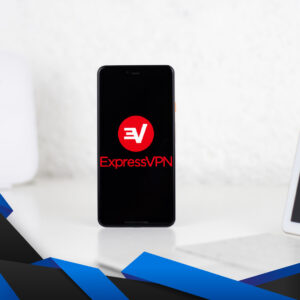 5 multiple devices
Cost: from $6.67/month
3,000 servers worldwide
Pros: very secure, many features, fast, popular
Cons: not the cheapest on the list, only 5 devices at a time
ExpressVPN is another super popular brand name VPN that holds a legendary reputation. It is up to par with other great VPNs such as NordVPN and Surfshark. ExpressVPN's primary focus is on privacy and security. The VPN uses the TrustedServer technology to connect you to the global network.
ExpressVPN has tons of useful features, such as a kill switch, no-log policy, different encryption standards, and many more. It is available on pretty much any device you own, so installing it will not be a tedious task.
The developers that work on ExpressVPN continuously upgrade its safety and privacy. No data leaks have been detected so far and the company's no-log policy has been verified many times over the years.
When it comes to pricing, ExpressVPN is not very expensive if you get their yearly plan, starting at $6.67. They also have a 6-month and 1-month plan that are $9.99 and $12.95 respectively. All plans offer a 30-day money-back guarantee.
6# Ivacy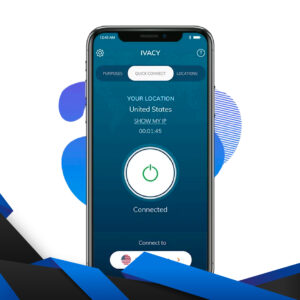 10 multiple devices
Cost: from $1.41/month
1,000 servers worldwide
Pros: Super affordable, clean track record, fast, good features for users from China
Cons: Based in Singapore which is part of the Five Eyes Alliance
Here is another super cheap offering coming from Ivacy. The Ivacy VPN is a fast and super affordable service that will unblock any streaming platform that you are interested in, such as Netflix, iPlayer, and Disney Plus.
So far, Ivacy VPN has proven to be a fast, reliable, and safe program that will protect your data. Security audits, their no-log policy, and the warrant canary are evidence to support that claim.
Ivacy also has a great support team that is very responsive and will solve any issues that you might have. If you live in China, this VPN has some great features tailored for you.
You can manually change your port through the app in case it stops working. All you have to do is contact the support staff and they will send you a new port, allowing you to watch whatever you want from China.
The only problem is that Ivacy is based in Singapore, which is a part of the Five Eyes Alliance. They also say that they delete accounts if they are not used for a year, which makes no sense because if they have a no-log policy, they would not know which account is inactive.
Despite all that, it is hard to overlook the price of this VPN. It is very appealing even for their 1-month plan, which is $9.95. The price of $1.41/month for the 5-year plan is amazing and they also offer a 7 days trial for only $0.99.
7# IPVanish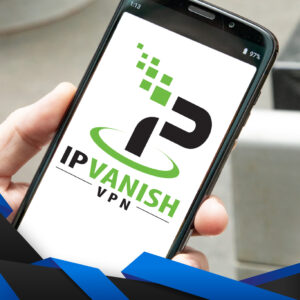 10 multiple devices
Cost: $3.25/month
1,300 servers worldwide
Pros: fun to use, configurable, support for 10 devices
Cons: Company is from the USA, partial DNS leak in the past
Here is a VPN that is rather fun to use. IPVanish offers great configurability that will allow any beginner to get started quickly while also being educative. It has support for a range of different platforms and can be used with Netflix easily. It even works with Kodi.
IPVanish is not the fastest on the list, but it is all right considering the low server count. They have a built-in kill switch that will keep your data secure when you lose connection. The problem with using this VPN arises when we look at the place where it is based.
VPNs from the USA are not the most secure and private ones, so that makes this VPN a hard sell. They also have had partial DNS leaks in the past that showed the ISPs that the user was connected through IPVanish.
If you are interested in this configurable and fun VPN to use it for accessing region-locked data, prices start at $3.25/month for the annual plan, with a quarterly plan for $4.50/month and $5.00/month for the monthly one.
FAQ About VPNs for Multiple Devices
Do I need a separate VPN for each device?
No, you can use all of the VPNs mentioned here with multiple devices. Just make sure ahead of time that the VPN's multiple device support corresponds with the number of devices that you will use it on.
If you have a large household, consider going with a VPN that has support for 10 or more devices because it will be cheaper in the long run. Otherwise, you can buy multiple plans and even use different VPNs if you wish, but it is a bit wasteful.
Can I share my VPN with my family?
Yes, you can. This ties into the explanation from the previous question. You can and should buy a VPN for your entire household. Subscribing to multiple VPN plans is wasteful, especially considering that some companies offer an unlimited number of devices.
Can you have 2 VPN connections?
Yes, you can. Using a VPN to connect through another VPN and then to the Internet is a great way to add another layer of protection. If you use two different VPNs with different encryption standards, you will make sure that your data is as protected as it can be. You can connect to even more than two VPNs, though it is not recommended.
Connecting through multiple VPNs will have a significant impact on your network bandwidth. The other disadvantage of using two VPNs is that you have to pay double.
What is the best VPN service for home use?
All of the VPNs mentioned in this list are good options for home use. If you care about speed more than safety, you might choose one over the other. Similarly, if the price is a major factor and you only want to access region-locked websites, you might subscribe to a cheaper service. ExpressVPN, Surfshark, and NordVPN are the most popular options here.
Does VPN affect other devices?
Using a VPN will only affect the device that you are currently using. If you are on a phone, connecting through a VPN will only make the connection from your phone safe and allow you access to otherwise locked pages, but it will do nothing to your computer, smart TV, or tablet.